Shipping & Payment Info
Accepted Methods of Payment
PayPal

If we are not able to fulfill your order for any reason your credit card will be refunded.
Carriers
We use Canada Post Regular Parcel to deliver your order.
Order Tracking
If a tracking # is provided by the shipping carrier, we will update your order with the tracking information.

Shipping Rates
The rate charged for the shipping of your order is based on the weight of your products, and your location.
Before the final checkout page you will be shown what the cost of shipping will be, and you will have a chance to cancel the order if you choose.

Shipping Policy Turnaround
Orders received by 1pm MST on business days, will be processed and shipped within 48hours.

Back Orders
If an item goes on back order we will ship you the part(s) of your order that are in stock.
When the item becomes available we will ship you the remainder of your order.
You will not be charged any additional shipping and handling for the second shipment.



Powered by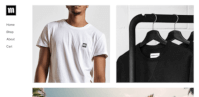 Create your own unique website with customizable templates.